Rent a bike
in Haarlem, Hoofddorp, Nieuw-Vennep, Sassenheim, Velsen, Beverwijk or Huizen
Use our shared bike rental services at many locations in Haarlem, Hoofddorp, Nieuw-Vennep, IJmuiden, Beverwijk, Sassenheim or Huizen. It's so easy, so flexible and cheap! Pick-up and return your bike at any hub in all our cities! Book your bike 24/7, have no opening or closing times, no queues and no annoying deposits. Book, find and (un)lock your bike as many times as you want by your app on your smartphone. Rental periods are from 30 minutes to a couple of hours till many days. More than 150.000 people downloaded the app and our services are rated in 2018 with a 9. Enjoy your ride!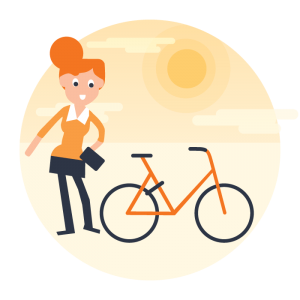 2. (Un)lock with your app.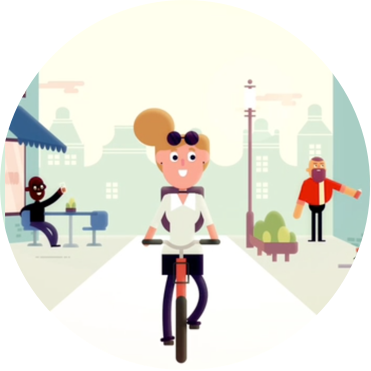 3. Enjoy the city!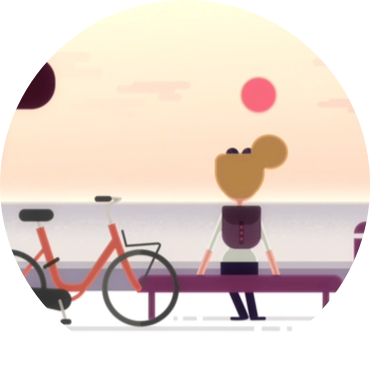 4. Open and close your lock!
Use it as many as times you like.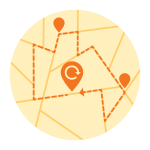 5. Bring the bike back at any hub.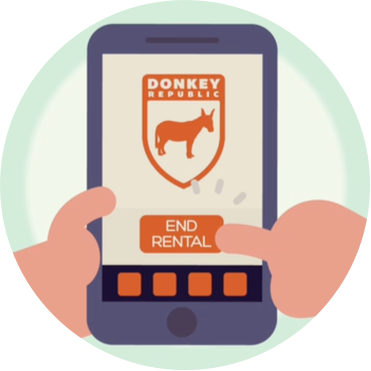 6. Click End Rental to finish your rental, and allow others to enjoy a ride!
We would like to suggest the following links or suggestions:
to find a nice restaurant for your lunch or dinner
to find out what to do in the neighbourhood
The nicest routes are signed (with a green number & including the number of km's) and presented on a map across the roads. Just bike, find the signs or map and explore the city!